Film and Science
Do you want to find out whether a thrilling moment actually makes your heart skip a beat? And is it possible to measure how much impact a film has on you? The LIFF laboratory screenings in LIDO 3 on November 4 and 5 require your participation! These screenings are an eclectic mix of cinema and science, on which we collaborate with, among others, the CHDR, Bioscopen Leiden, Leiden University, and distributor Cinéart. So come by and watch one of our amazing films, while your heart rate, your skills, your opinions or your taste buds are put to the test!
River
Saturday, November 4, at 11:15.
Junta Yamaguchi, the 2020 winner of the Bonkers! Audience Award with the fantastic Beyond the Infinite Two Minutes, is back at LIFF! Get ready to be stunned by, we kid you not, another crazy film centered around a time loop.
Late Night with the Devil
Saturday, November 4, at 13:45. 16+ 
David Dastmalchian (Prisoners, Oppenheimer) stars as Jack Delroy, the host of a late-night talk show in the 1970s. For the Halloween episode of 1977, a whole range of thrilling guests has been invited: a cool idea of course, until all hell breaks loose during the live broadcast.
Io Capitano
Saturday, November 4, at 16:00. 16+ 
Seydou and Moussa seek freedom, embarking on a challenging journey from Dakar to Europe. Academy Award-winning director Matteo Garrone engaged with those who have actually lived through this journey, offering a new perspective on an often one-sided story.
The Royal Hotel
Saturday, November 4, at 19:00. 16+
A remote outback town seems perfect for two friends to earn some extra travel money, but the locals' behavior quickly creates an eerie atmosphere. Forget what you know about thrillers and check in at The Royal Hotel.
The General: Live Foley Experience
Saturday, November 4, at 21:30.
A unique, interactive screening of one of the most well-known and important silent films of all time: this version of The General (Buster Keaton, Clyde Bruckman) has never been screened before. Why this version is unique? Because you are going to produce the sound effects yourselves!
Acide
Sunday, November 5, at 11:15.
Strange clouds unleash chaos pouring not rain, but acid. A separated family relies on each other to escape. This French eco-horror hits uncomfortably close to home. It premiered at the Cannes Film Festival to high praise for the sharp blending of domestic drama in a disaster film.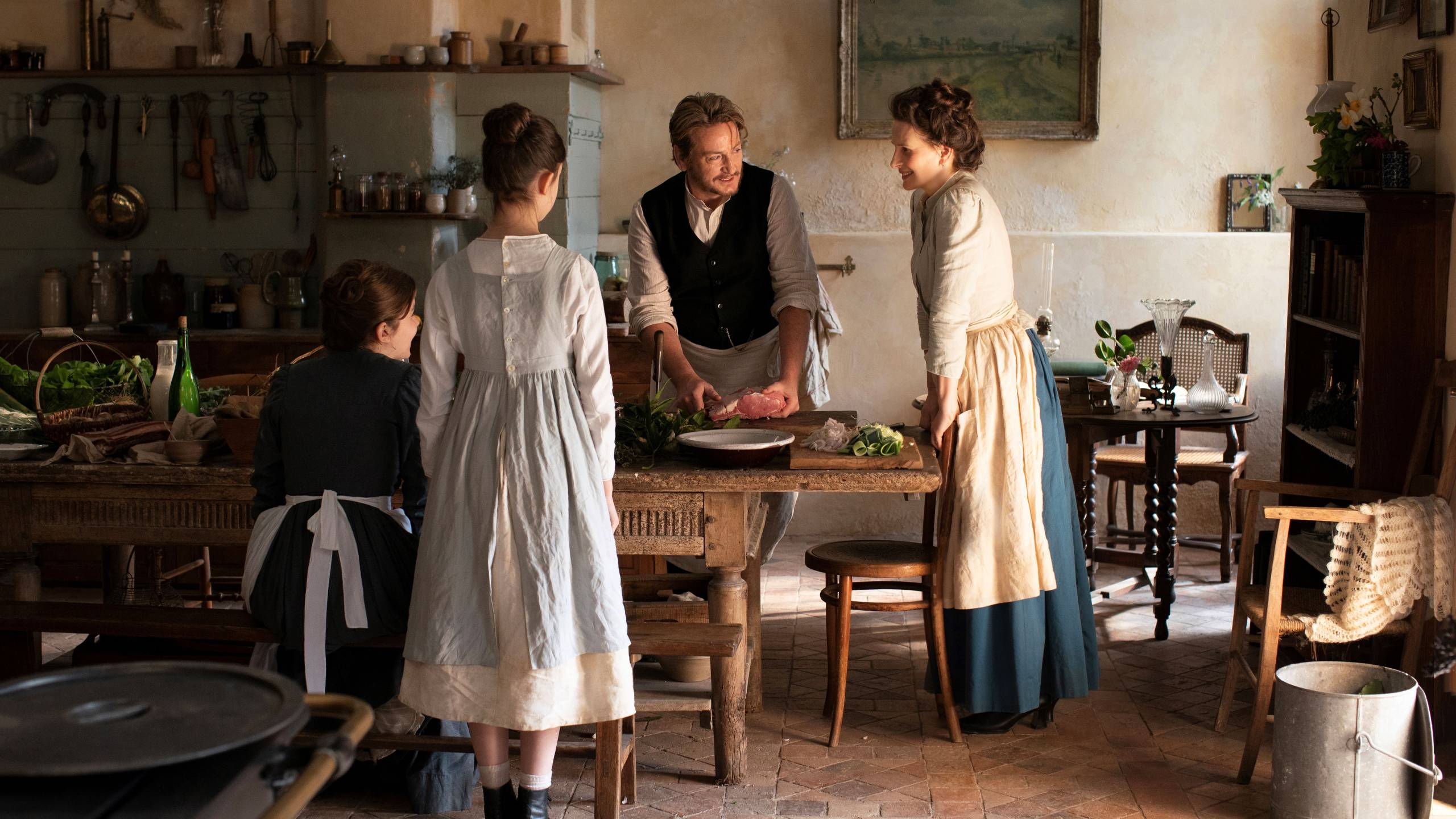 Le pot-au-feu
Sunday, November 5, at 13:30.
When culinary passion and love blend: this film follows the romance between Eugenie and Dodin, whose shared love for cooking evolves into feelings for one another. Based on Rouff's 1924 character, this award-winning, cinematographical foodporn-packed film is a must-see for food, film, and food film enthusiasts.
Robot Dreams
Sunday, November 5, at 16:30. 
Dog, a resident of Manhattan, is done with his lonely life and buys a robot. The two quickly become best friends, until one day Dog has to leave his robot behind. Will these buddies ever see each other again?
A Moment of Science: LIFF Laboratory Edition
Sunday, November 5, at 19:15.
Using film clips and short films, scientific journalist George van Hal (de Volkskrant) demonstrates how fact and fiction influence each other, and even push each other to greater heights. Please note that this event is in Dutch. We apologize for the inconvenience.
Das Lehrerzimmer
Sunday, November 5, at 21:30.
An idealistic, but inexperienced teacher tries to stick up for a vulnerable student who has been accused of theft. What starts as a sympathetic and noble enterprise, quickly begins to harm her own reputation as a result of her questionable methods.