Do you love movies and would you like to be part of a film festival? If you are between 15 and 25 years old you can join the LIFF Youth Jury!
Practical information
When?
Prior to the festival, you will get to know each other and attend several workshops. This takes place on October 21 and 22 and is mandatory.
During the film festival, on October 28 and 29, you will watch films for two entire days.
What do we offer?
A fun and educational experience.
Movie tickets for the festival.
Dinner out together.
An exclusive behind-the-scenes look at the festival, such as attending the gala opening.
Who are we looking for?
People between the age of 17 and 25.
General interest in film.
Enthusiasm.
A critical eye.
Sign up!
The latest date to apply for the Youth jury is September 10.
Interviews will take place on September 16 and 17.
Interested? Tell us in a short motivation which film is an inspiration to you and why. We would also like to know why you would like to participate in the Youth jury.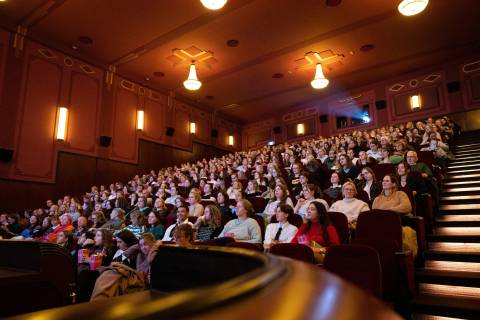 About the jury
The Youth jury has been part of the festival since 2021. The jury consists of young people aged 17 to 25. During the festival, you will watch a selection of films specially chosen for the jury. Together you choose the best film from this selection.
Besides watching films, you will spend the days together and receive a number of lectures beforehand that will help you choose the films during the festival. LIFF brings together young talent and enthusiasm with the youth jury. The Youth jury adds a new, fresh perspective to the film festival.